By Aidila Razak | Malaysiakini
---


Senior human rights lawyer Edmund Bon (above) today criticised ministers and political leaders for using "civil service sabotage" as an excuse for delays in reform.
Not mentioning names, he said some political leaders have "forgotten where they come from," and do not know how to work with the civil service.
"We have friends from civil society now in politics who forget where they come from, who they are and what they're doing there," Bon said.
"I don't believe it when ministers or politicians say there is sabotage, or civil servants are not working. I just think some people are just too big for their boots and when they come into government, they don't know (how to work) with civil service.
"They bang on the table, they say (the civil service) are corrupt. How do you expect people to work with you?" he asked.
He added that he has had a good experience working with the civil service when he was with the Foreign Affairs Ministry.
Bon was Malaysia's representative to the Asean Intergovernmental Commission of Rights (AICHR). He is now the director of the Malaysian Centre for Constitutionalism and Human Rights (MCCHR).
He was speaking on Malaysian regulations on freedom of speech and expression at a conference on hate speech and intolerance held in Petaling Jaya.
Old practices
Bon said while legal reform is happening in the country, the manner in which they are developing showed that old practices are still in place.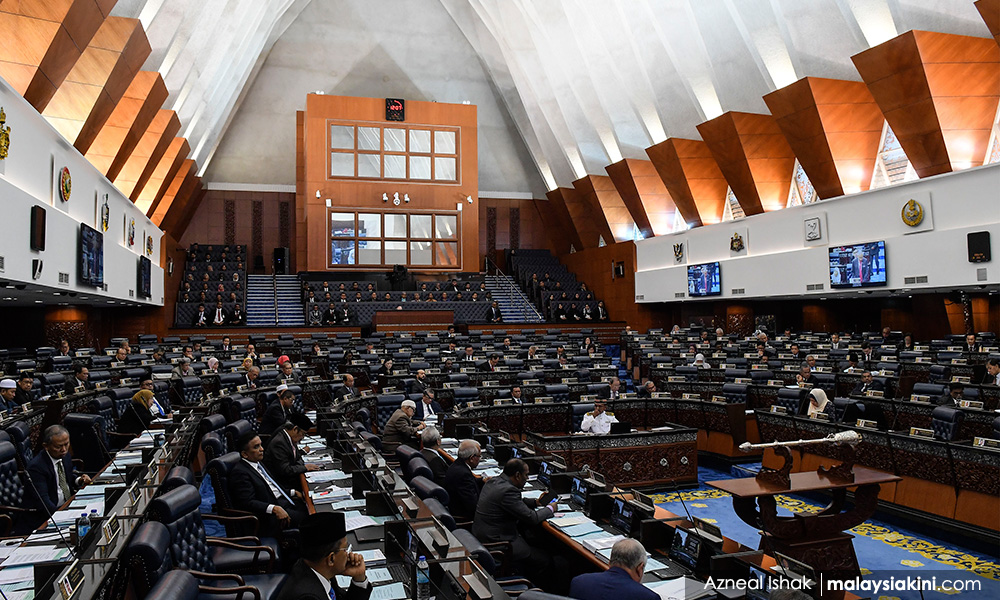 For example, he said, MPs are still getting the bills for debate only days before, with some going ahead without briefing the lawmakers.
"Are you (Pakatan Harapan) not in control of the House? Why? You also control the government. How can you say the Attorney-General's Chambers only tells us one week before? I don't understand."
The civil society is also not engaged or only at the last minute, limiting meaningful feedback to improve the legislation going through the House, Bon added.
"You expect civil society to support you. We have limited resources and every time you come to us at the last minute, we mobilise our entire team and spend all our time (reviewing the bills), and when we give our recommendations nobody looks at our recommendations," he said.
"So you are not pleasing the civil society or the groups who attack you."
'Nonsense' for AG to be unaware of Wan Ji case
Bon also expressed dissatisfaction with Attorney-General Tommy Thomas who, he said, is acting as a "passive recipient of instructions," instead of upholding human rights.
He said it is unacceptable for the AG to say he was unaware of the Sedition Act case against preacher Wan Ji Wan Hussin, where the High Court convicted and enhanced his sentence.
The AG had said no written representation was made to him about the case, and that he had only learnt about it when the High Court decision was reported in the media on July 9.
"What nonsense is this? Everything, you don't know. What kind of AG is this? An AG who only thinks about 1MDB?" he asked.
Bon added that this was especially frustrating because Thomas (below) himself had previously written that the public prosecutor in Malaysia is more powerful than the prime minister.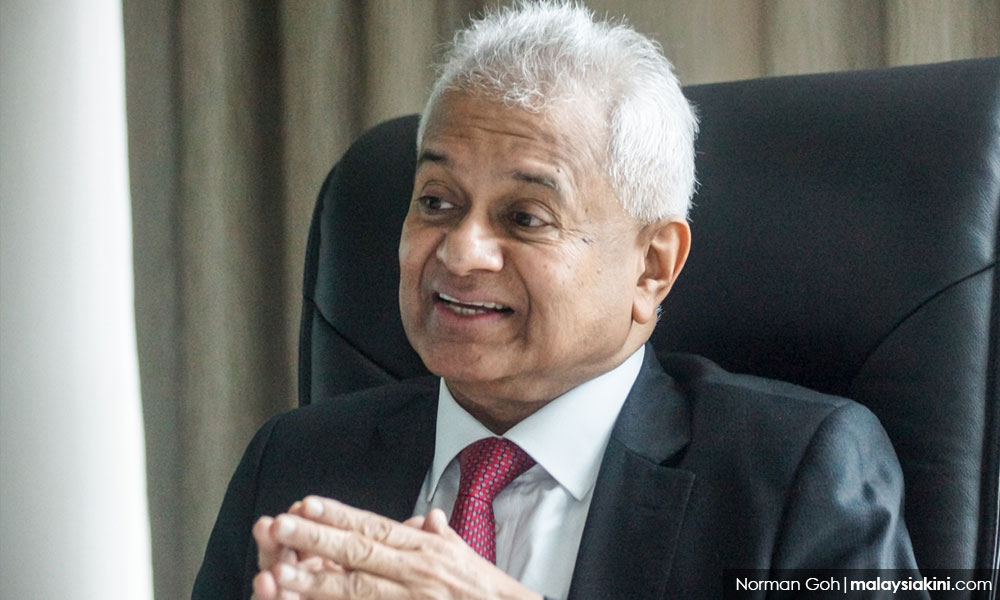 "If the AG considers himself just a drafting fellow acting on the advice of the government, then so be it.
"But (not) when you have an AG, who has previously made many statements and you are coming with a human rights record, to now say, 'Only if cabinet say so, then I will do,' is like a passive recipient of instructions, no?
"If the government's intentions are to get rid of the Sedition Act, then you draft it, and get rid of the Sedition Act and help us with these things," he said.
A positive law to push back on future infringements
In May, the government announced that the Sedition Act would be repealed and replaced with another law to safeguard against defamatory statements against the monarchy.
The Sedition Act is among laws Pakatan Harapan pledged to reform in its election manifesto. Others included the Security Offences (Special Measures) Act, Prevention of Crime Act and the National Security Council Act.
The government tabled a bill to repeal the Anti-Fake News Act, but it was defeated in the Dewan Negara.
The government is also looking to legislate against hate speech, a move rights groups had said could be used to clamp down on dissent.
Bon said it is better to enact a "positive" law which augments Article 10 of the Federal Constitution which guarantees freedom of expression.
He said he had drafted such a provision and presented it in a briefing in Parliament recently.
"We are talking about how do we create a restriction of freedom of expression to allow freedom of expression. Why are we not talking about a positive and genuine Freedom of Expression and Speech Act?
"Every legislative action, every government action, every legislation will be tested in that act," he said.
This way, Bon added, civil society can push back on any new legislation or policy in the future which could infringe on freedom of expression.
---